while many bloggers publish their meal plans each week and while i plan out meals each week before grocery shopping, often things come up & our meals change. here's a list of what we actually ate in the last week. and since we have an 11 month old & 2 3/4 year old who both eat what we eat, all of our meals are kid friendly. all recipes are posted on my pinterest
made board
& links are below.
sunday
dinner was this
copycat panera broccoli and cheddar soup
with italian bread. i've never been a huge fan of broccoli - i distinctly remember only eating it as a child with a thick pour of homemade cheese sauce over it - and have been trying to eat more of it recently. this soup was killer. the only problem is that it made just enough for dinner; next time i'll double it for leftovers.
monday
dinner was one of our favorites:
grilled turkey, onion, and garlic panini
with a side of peas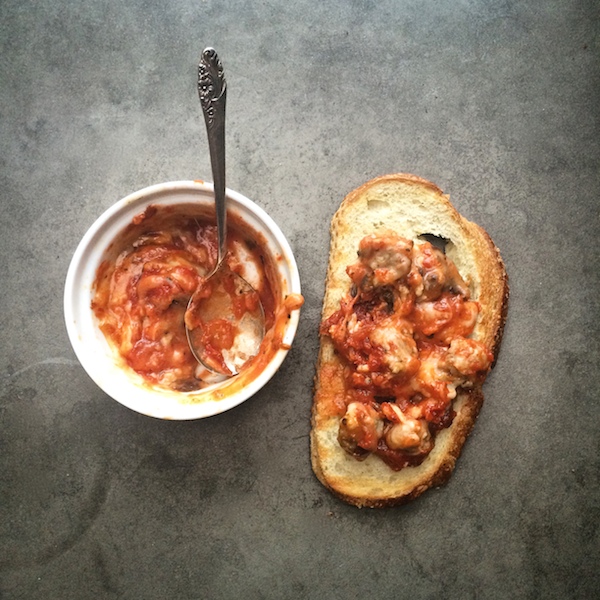 tuesday
dinner was
my slow cooker chicken & mushroom stew (aka crustless chicken pot pie)
. this is great for both adults and kids and leftovers reheat really well.
wednesday
dinner was basic ground beef burritos with corn
thursday
i made a giant vegetarian pizza bowl with italian bread, based on
this method from shutterbean.
it was super easy to throw together & will definitely be making an appearance on our table again soon.
friday
afternoon, winn & i whipped up this
chocolate cream pie with vanilla whipped cream
for pi day on saturday. it was a great late night treat after having leftovers for dinner.
saturday
. a couple weeks ago i was at the National Institutes of Health in Bethesda, MD for work. i forgot to grab breakfast before arriving and got an almond croissant from the cafeteria. ever since, i've been dreaming of them & whipped up four using
this recipe
. while good, they weren't great, so the search continues.
for lunch, i made these
turkey pepper jack roll ups
as a trial for upcoming birthday parties. they were easy to make & delicious, though next time i will skip the butter/mustard combo as it made the rolls a bit soggy.
dinner was killer: these
scalloped potatoes and ham
was added to our
favorites board
while we were still eating at the table.
all pictures are copyright of their respective blogs.